Director of Design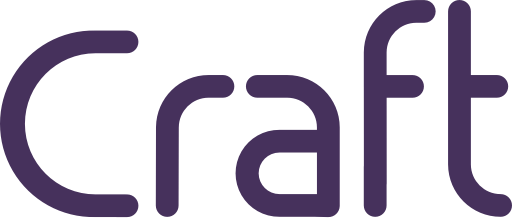 Craft
Design
San Francisco, CA, USA
Posted on Wednesday, May 17, 2023
About Craft:
Craft is a supplier intelligence company helping organizations accelerate data-informed business decisions. Our unique, proprietary data platform tracks thousands of real-time signals across millions of companies globally, delivering best in class monitoring and insight into global supply chains, among other company cohorts.
Our clients, including Fortune 100 companies, government and military agencies, SMEs, asset management groups, and others, use our technology for supply chain intelligence, market intelligence and related use cases, engaging in 5, 6 and 7-figure multi-year recurring revenue contracts. Through our modular, secure, customizable portal, our clients can monitor any company they are working with and drive critical actions in real-time.
We are a well-funded technology company with leading investors including Greycroft, Uncork, High Alpha, ServiceNow Ventures, Sam Palmisano, Freddy Kerrest, but are not your typical data or SaaS startup. Our CEO is a seasoned entrepreneur and Juilliard-trained cellist. The Craft team is globally distributed with headquarters in San Francisco and an office in London. We have team members across North America, Canada, and Europe. We are looking for innovative and driven people who are passionate about building delightful software to join our rapidly growing team!
A Note to Candidates:
We are an equal opportunity employer who values and encourages diversity, equity and belonging at our company. We do not discriminate on the basis of race, religion, color, national origin, gender, sexual orientation, age, marital status, veteran status, caste, or disability status.
About the Role
Craft is seeking an experienced Director of Design to lead our entire design function across product, marketing and user research.
Candidates located in the Bay Area/San Francisco, Seattle, or Austin are strongly preferred.
What You'll Do
Manage our preexisting team of four product designers, providing them with feedback, structure, coaching, and mentorship.
Grow the team strategically as the company grows, maintaining appropriate balances among skills, personalities, and levels. Hire and manage product designers, marketing designers, user researchers, and managers.
Collaborate with Product Management, Engineering, and go-to-market teams to develop product strategy and prioritization rooted in data, user research, and market understanding.
Participate in pragmatic trade-offs among experience, feasibility, and business needs.
Shape Craft's design culture (within and beyond the design team) to ensure our products are useful and usable for a defined target market.
Evolve Craft's end-to-end product/marketing process toward usable, useful, well-designed output - rooted in a deep knowledge of techniques for ideation, creation, research, and evaluation.
Disseminate design thinking throughout the organization.
Infuse our product strategy and process with design thinking: make abstract blue-sky ideas concrete, facilitate workshops and ideations, unlock team creativity, disseminate detailed understanding of users, and so on.
Develop a deep understanding of our domain—supply-chain management—and the people in it in order to serve as a bridge between the user and the product.
Stay close to the work: this is not an individual-contributor role, but you'll be ensuring your designers are experts in the tools of their trade, which means you'll need to be one yourself.
What We're Seeking
10+ years of experience as a product designer.
4+ years managing product designers and helping to drive product strategy.
Experience operating in and building structure for chaotic, ambiguous environments (i.e., a startup), and a desire to do so again!
Strong collaboration and communication skills.
Ability to manage the design team and influence others to set and achieve goals and deadlines
Comfort with managing a team located across multiple time zones - from the West Coast to the UK.
Expertise with Figma, Sketch, Xd, Photoshop, Illustrator, or similar.
Curiosity and eagerness to dive deep into the details of a specialized problem—supply chain management.
Experience crafting an effective design-hiring process in collaboration with a recruiting team.
[Nice to Have] Technical understanding of how software is built, e.g., minimal JavaScript ability, comfort with Chrome Web Inspector, etc.
[Nice to Have] Experience on a mix of smaller and larger teams.
What We Offer:
Competitive Salary starting at $180,000 USD/Year.
This starting number can be increased based on levels of expertise, location, cost of living, taxes, market experience, etc.
Meaningful equity stake
at a well-funded, fast-growing startup with an attractive strike price relative to stage of maturity
Unlimited Vacation
time so you can take what you need, when you need it
99% Covered
Health + Dental + Vision insurance
for employees and dependents
401K
through Human Interest with options to invest how you want it
$200 Monthly Wellness/Learning stipend
(Gym memberships, meals, snacks, books, classes, conferences, etc.)
$1,000 Workstation Allowance
(standing desk, chair, monitor, etc)