Field Service Technician, Milwaukee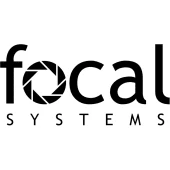 Focal Systems
Milwaukee, WI, USA
Posted on Friday, October 20, 2023
Company Description
Focal Systems is the industry leader in retail AI solutions. We are a Silicon Valley based startup that has more than doubled in size every year since our founding. Our mission is to automate and optimize brick and mortar retail using deep learning computer vision. Focal has been deployed at scale with the top retailers in the world. We are looking for smart, creative and passionate people who love to learn, enjoy thinking critically, share our values, and want to build a great and enduring company.
We have built the next generation operating system for brick & mortar retail. This OS leverages shelf-mounted cameras that constantly measure the state of the clients' shelves and use that information to order quicker and smarter, planogram better, and schedule, direct, train and manage their labor automatically. We have proven this with major retailers around the world.
Job Description
We are currently expanding our operations in North America. We are looking for an Installation Assistant/Field Technician who will help our first customers in the area to successfully deploy, maintain and adopt our system. This is a part-time position with flexible hours.
Responsibilities
Onboarding/scanning products into the system
Routine stops at our client locations for battery swaps and diagnostics
Onsite and offsite maintenance
Learning to build devices and deploy them
Dynamic oversight of services and operations
Reporting anything relevant happening in the field back to our Product Team
Requirements
2+ years' experience as a Field Service Technician supporting optical, electronic or telecommunication devices
Organized, detail-oriented, dependable and self-sufficient
Interested in technology
Thrives in a fast-paced environment
Wants to grow into a Manager role
Flexible with their schedule, including nights and weekends
Must have a valid driver's license and reliable access to a vehicle
Why Focal Systems
Strong Mission and Values
We are a tightly knit team with an ambitious mission and a strong set of core values, which define our approach to business and have successfully guided us since inception.
Exceptional Team
We are a team of hard-working, fun-loving professionals from some of the most eminent universities, research labs, and tech companies of our time. We pride ourselves on recruiting exceptional individuals to help us redefine the state-of-the-art.
Outstanding Partners
We work with 10+ of the largest retailers in the world and have a world-class roster of investors, advisors and partners to support & advise us in our endeavors.
Benefits
Paid Time Off
Sick Time