Senior Manager, Marketing Operations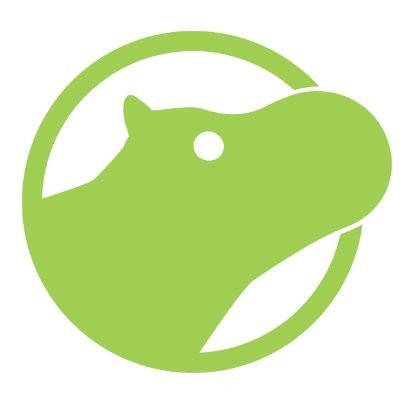 Shippo
Marketing & Communications, Operations
United States
Posted on Wednesday, May 24, 2023
Description
Here at Shippo, we are the shipping layer of the internet and we consider ourselves to be one of the core building blocks of e-commerce.
Our mission is to make merchants successful through world class shipping. With our products and solutions, we level the playing field by providing our customers with best-in-class solutions that otherwise wouldn't be available to them. Through Shippo, e-commerce businesses, marketplaces, platforms and a variety of logistics infrastructure providers are able to connect to shipping carriers around the world from one API and dashboard. We provide our customers with the most competitive shipping rates, print labels, automated international documents, shipment tracking, facilitate the returns process and more.
As a Senior Manager of Marketing Operations, you will be responsible for managing our marketing automation platform, developing and executing strategies to support our marketing programs and sales efforts. To achieve this, you will collaborate with cross-functional teams including Marketing, Sales, BizApps and Product to optimize lead routing, reporting, and sales funnel optimization.
Your day-to-day activities will include building email campaigns, ensuring UTM parameters are used to report results effectively, defining web analytics requirements, reconciling reporting accuracy, collaborating with cross-functional teams to optimize demand generation and sales flows, and identifying any gaps in our systems. The ideal candidate will challenge the status quo and will have a bias for action.
If you have experience building whole funnel workflows, love building templates within those workflows, and want to drive exponential growth for a disruptive company, we would love to hear from you!
Responsibilities:
Implement and optimize campaign and demand gen workflows: validation rules, triggers, alerts, and automated responses.
Identified gaps within data flows and integrations and provided solutions through training, processes, and new tech that would increase efficiency and reliability of data and connections across multiple systems
Work with Web Manager to define Web reporting and analytics requirements (including Google Analytics, Tag Manager, Optimize) and reconcile accuracy post-implementation
Manage all reporting, automations, and integrations within Marketo, including lead behavior tracking & analysis, lead scoring & routing, and channel/campaign reporting.
Support measurement and campaign effectiveness including email and conversion metrics, A/B tests, generate campaign insights using closed-loop reporting between marketing automation and CRM, including website and landing page traffic.
Research, recommend and implement process and system enhancements to increase conversion and close rates, with the ultimate goal of driving revenue growth.
Project manage marketing operations initiatives, including identifying business requirements and needs with stakeholders.
Manage data hygiene and administration of our marketing automation platform.
Continual management and upkeep of marketing automation tools, including contact, list and workflow management.
Work with our analysts to continuously improve our lead scoring model.
Create and maintain detailed documentation.
Requirements
You have 5+ years of experience in marketing operations or a related role.
You are an expert with marketing automation platforms (Marketo) and have admin experience with Salesforce.
You successfully managed a MarTech stack which includes integrated SaaS tools like Segment, Google Analytics, Clearbit, Drift, SalesLoft and have experience adding/removing tools.
You are detail oriented, and understand how one change might affect other processes downstream.
Ability to deliver clear, concise, and reliable reporting on all activities to key stakeholders.
Growth mindset with bold ideas and know-how attitude to get things done.
Bonus if you have experience using BI tools (Looker and/or Mode).
Bonus if you have experience at a startup in the e-commerce industry.
Benefits
Medical, dental, and vision healthcare coverage for you and your dependents. Pets coverage is also available!
Flexible time off policy and work arrangements
Two x one week company shutdowns
3 VTO days for ShippoCares volunteering events
Annual personal development learning stipend
Charity donation match up to $100
We offer up to 12 weeks of paid parental leave for all birthing and non-birthing parents.
Here at Shippo, we believe compensation is a custom experience and we are committed to fair and equitable compensation practices. The standard base pay range for this role is min $143k to a max $193k annual salary. We tend to anchor our pay in the middle of this range ($168k mid-point) with most offers that we make. Since we are focused on hiring Shippos Everywhere, we have 2 US pay ranges, a standard compensation range for the majority of the US and a standard +1 compensation range for those who live in areas where the cost of labor is higher, such as NYC and California.
The actual base pay is dependent upon many factors, such as: financial budgets, work experience, training, transferable skills, business needs, and market value. The base pay salary ranges are subject to change and may be modified in the future. Total compensation for this role will include, equity, medical, dental, vision and other benefits noted in our Shippos "package" section.
We have a remote-first, globally distributed team and company culture. This means that most of our roles can be based anywhere in the US (and some globally), with the exception of Delaware, Nevada, Ohio, Oregon, Hawaii, New Mexico and West Virginia.


For locations outside of the US and Ireland, the employment contracts are powered by Remote.com (all Shippo benefits still apply).