Senior Web & SEO Manager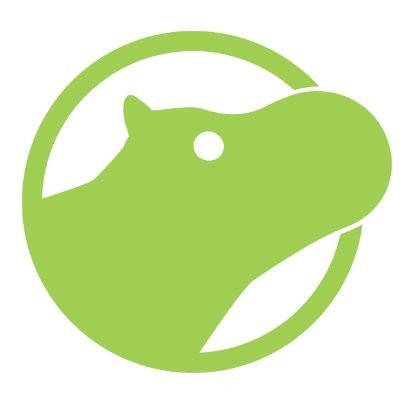 Shippo
Marketing & Communications
United States
Posted on Thursday, May 25, 2023
Description
At Shippo, we are the shipping layer of the internet, and we consider ourselves to be one of the core building blocks of e-commerce.
Our mission is to make merchants successful through world class shipping. With our products and solutions, we level the playing field by providing our customers with best-in-class solutions that otherwise wouldn't be available to them. Through Shippo, e-commerce businesses, marketplaces, platforms and a variety of logistics infrastructure providers are able to connect to shipping carriers around the world from one API and dashboard. We provide our customers with the most competitive shipping rates, print labels, automated international documents, shipment tracking, facilitate the returns process and more.
About the role
We are looking for a growth-oriented web marketer to be responsible for the visitor journeys and conversion strategies for all of Shippo's customer segments, ranging from small merchants to large e-commerce platforms. You'll turn strategies into roadmaps and execute on cross-functional initiatives to achieve conversion targets, scale site traffic, improve performance, and engage and acquire merchants and partners.
This is a highly cross-functional role. You'll collaborate with stakeholders across Marketing and other creative and technical teams within Shippo to create a differentiated customer site experience for each of our target market segments. The Sr. Web Manager thrives on turning vague problems into structured solutions. You always stay up-to-date with the latest web technologies to deliver a superior experience while optimizing the website for search engines, building a plan to grow organic traffic, and optimizing conversion rates to generate qualified leads.
Responsibilities
Develop the growth and conversion strategies and the reporting rigor for our marketing website
Lead strategy and execution on organic growth initiatives, driving growth in both merchant and partner KPIs. This includes web strategy, SEO, CRO, and Design initiatives.
Collaborate with cross-functional business partners – including Product Marketing, Segment Marketing, Performance Marketing, and Design – to scope and execute web projects that help meet business objectives and establish Shippo web properties as a tool to educate prospects, increase conversions, and improve the customer experience.
Work in lockstep with agency partners and internal developers to implement SEO best practices and an optimization program.
Partner with our internal design team, and shepherd the creation of visual site assets that reflect the Shippo brand.
Work closely with the Revenue Ops team to oversee management of our web analytics tools (Google Data Studio), and use findings to provide relevant analysis and recommendations that drive acquisition.
Measure, evaluate, and report on all aspects of the web and communicate performance to the marketing team and other stakeholders.
Requirements
8+ years of B2B digital marketing experience, with expertise in web marketing, performance strategy, or growth marketing
Proven track record driving strategy and execution of impactful web strategy and organic growth initiatives
Working knowledge of CMS (WordPress and Webflow), web optimization (Optimizely), and web analytics tools, including Google Analytics, Google Data Studio, Ahrefs, and SEMRush
Knowledge conducting website experiments and managing A/B testing to maximize conversions, documenting final test results, and iterating on learnings
Proven success in utilizing analytics to measure performance, provide strategic recommendations, and determine next steps
Solid understanding of information architecture, user testing, interaction, and visual design
Experience collaborating with design teams and comfort guiding visual brand look and feel
Ability to demonstrate project management prowess
Effective time management and organizational skills in a fast-paced organization, while maintaining a proactive, goal-oriented mindset
Strong ability to communicate clear recommendations and deliver concise and reliable reporting to external partners and within all levels of the organization
Familiarity with e-commerce supply chain concepts and shipping technologies preferred but not required
Benefits
Medical, dental, and vision healthcare coverage for you and your dependents. Pets coverage is also available!
Flexible time off policy and work arrangements
Two x one week company shutdowns
3 VTO days for ShippoCares volunteering events
Annual personal development learning stipend
Charity donation match up to $100
We offer up to 12 weeks of paid parental leave for all birthing and non-birthing parents.
Here at Shippo, we believe compensation is a custom experience and we are committed to fair and equitable compensation practices. The standard base pay range for this role is min $110k to a max $150k annual salary. We tend to anchor our pay in the middle of this range ($130k mid-point) with most offers that we make. Since we are focused on hiring Shippos Everywhere, we have 2 US pay ranges, a standard compensation range for the majority of the US and a standard +1 compensation range for those who live in areas where the cost of labor is higher, such as NYC and California.
The actual base pay is dependent upon many factors, such as financial budgets, work experience, training, transferable skills, business needs, and market value. The base pay salary ranges are subject to change and may be modified in the future. Total compensation for this role will include, equity, medical, dental, vision and other benefits noted in our Shippos "package" section.
We have a remote-first, globally distributed team and company culture. This means that most of our roles can be based anywhere in the US (and some globally), with the exception of Delaware, Nevada, Ohio, Oregon, Hawaii, New Mexico and West Virginia.
For locations outside of the US and Ireland, the employment contracts are powered by Remote.com (all Shippo benefits still apply).