Senior Product Analyst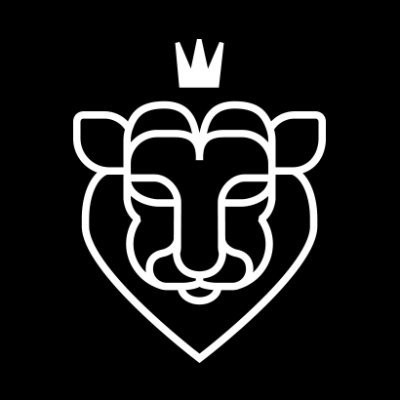 Styleseat
IT, Product
United States · Remote
Posted on Wednesday, June 16, 2021
Senior Product Analyst
100% Remote (U.S. Based Only, Select States - See Below)
About the role
As a Senior Product Analyst you will use hands-on proven data analysis skills to help contribute to StyleSeat's rapidly-growing Analytics function. You'll be deeply involved in driving decision-making across all aspects of the business, from exploratory analysis to better understand our customers, to building data pipelines that democratize a standard level of data across the company.
You will work closely with Product and Engineering teams to define and answer key questions, as well as enabling stakeholders & supporting a data-driven culture. This role will be fully embedded within a product squad (PM, Designer, QA, Engineers, and you - the Analyst), but also have the opportunity for personal growth by supporting other areas of the business as well: Customer Experience, Finance, Product Marketing, etc.
What you'll do
Lead the ideation and execution of product changes that drive growth, by partnering with Product, Engineering, Design, and Marketing

Design A/B tests and analyze results to inform strategic decision making & next steps

Translate analytical insights into actionable recommendations for business and process improvements, presenting all the way up to senior leadership

Design and assist in building analytical infrastructure (Reporting, Dashboards, Pipelines, and Analyses)

Work with business stakeholders to recommend data standards and best practices to align the way we measure, think, and talk about our Product + Business

Routinely communicate metrics, trends and other key indicators to Leadership

Utilize your personal data-driven tendencies to explore your own curiosities within the data – going off the beaten path to identify areas for improvement + growth
Who you are
Successful candidates can come from a variety of backgrounds, yet here are some of the critical experiences we're looking for:
Main Responsibilities:
5+ years of relevant experience in business analytics, or other quantitative disciplines

Experience working with large datasets and an ability to write complex SQL queries

Experience translating business objectives into actionable analyses, and explaining technical concepts and implications to a broad audience

Experience with data visualization tools / techniques (Looker, Tableau, Quicksight, Amplitude, etc)

Proficiency in designing / building data pipelines or using ETL tools

An ability to work with a diverse group of collaborators
Nice to haves:
Knowledgeable in one or more advanced data pipeline tools

: Airflow, DBT, Hevo

Experience with Python

Experience in an eCommerce, B2B2C marketplace, or B2C organization

Experience at a startup or late-stage growth company
Some year 1 deliverables:
Develop framework (reporting, metrics, dimensions) for a central & rapidly growing area of the business.

Utilize framework to generate insights and create active recommendations to inform our product roadmap ranging from current sprint to quarters away.

Actively present findings & recommendations to not only product stakeholders, but senior stakeholders across the organization.
Desired traits
Curiosity - a natural drive to find out and explain why things happen.

The ability to tell a story with data, and the ability to explain technical matters to less technical co-workers

Creating and leading action from insight and analysis

A strong and adaptable communicator who can ably interact with executives

Ability to manage projects simultaneously while understanding which to prioritize"
Salary Range
Our job titles may span more than one career level. The career level we are targeting for this role has a base pay between $123,000 and $153,800. The actual base pay is dependent upon many factors, such as: training, transferable skills, work experience, business needs and market demands. Base pay ranges are subject to change and may be modified in the future.
Who we are
StyleSeat offers a thoughtfully designed platform for personal service professionals to manage their business by increasing their clientele and easily process payments. We are proud to support entrepreneurs by powering over 200 million personal care appointments totalling over $12B in transactions. We are dedicated to building technology and experiences that deepen relationships between Clients and Professionals.
Our Culture
At StyleSeat, our team is committed to fostering a positive and inclusive work environment. We respect and value the unique perspectives, experiences, and skills of our team members and work to create opportunities for all to grow and succeed.
StyleSeat has embraced our journey in becoming a fully-remote, distributed workforce. While this can present challenges for maintaining team connections, our strong company culture is a top priority and something we are very proud of.
Regular virtual company wide events and celebrations

Monthly perks to enhance your overall wellness and work from home experience

Support work/life balance by offering generous paid time off & holidays
We currently only have business entities established in the below list of States and, thus are unable to consider candidates who live in States not on this list for the time being. **Applicants must be authorized to work for ANY employer in the U.S. We are unable to sponsor or take over sponsorship of an employment Visa at this time.
* Arizona
* Alabama
* California
* Colorado
* Florida
* Georgia
* Illinois
* Indiana
* Massachusetts
* Maryland
* Michigan
* Nebraska
* North Carolina
* New Hampshire
* New York
* Ohio
* Oklahoma
* Oregon
* Pennsylvania
* Utah
* Washington