Data Architect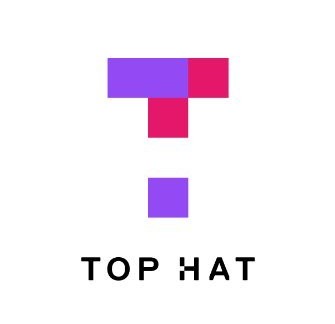 Top Hat
IT
Toronto, ON, Canada
Posted on Tuesday, October 17, 2023
We are actively searching for a highly competent, experienced, and hands-on Data Architect to join our data team. In this role, you will play a crucial part in designing, optimizing, and implementing conceptual and logical data models.
Your responsibilities will include analyzing requirements, designing consistent database schemas, modelling data lake structures, implementing data migration strategies, driving data ownership policy, and ensuring the efficient and secure storage and querying of company information.
Proficiency in SQL and NoSQL is essential. Experience with data visualization tools is highly desirable. This is an exceptional opportunity to contribute to the development of our data architecture and make a significant impact to the success of our organization.
Join us and be a key driver of our data-driven initiatives.
You will:
Analyze requirements and translate them to conceptual and logical data models for our applications and the data warehouse.
Optimize and/or perform migration on existing database systems.
Improve system performance by conducting tests, troubleshooting and integrating new elements.
Develop and maintain a data dictionary and metadata management strategy.
Develop and maintain data governance policies, procedures, and standards to ensure the integrity and accuracy of the data.
Coordinate with the Data Science and Revenue Operation teams to identify future needs and requirements.
Provide operational support for downstream business units.
You are:
5 years of experience with data modelling in an agile work environment.
Profess in multiple modeling techniques.
In-depth understanding of database storage principles.
Alignment with a culture of experimentation and A/B testing.
Experience gathering and analyzing product requirements.
Knowledge of data mining and segmentation techniques.
Expertise in SQL and NoSQL.
Familiarity with big data systems like Hadoop, Spark and dbt.
Familiarity with database management systems like PostgreSQL, MongoDB, and Cassandra.
Familiarity with data visualization tools.
Proven analytical skills.
Problem-solving attitude.
Comfortable with agile practices.
Possesses an experimentation mindset.
BSc in Computer Science or relevant field.
Nice to have:
Experience with Learning Management Systems (LMS) or other EdTech platforms.
Experience with AWS, Azure, or Google Cloud Platform.
Experience with data security and compliance, including GDPR and CCPA.
Experience working with offshore data engineering teams.
Why team members love working at Top Hat :
*A noble mission that creates meaningful, fulfilling work
*A team that cares deeply for customers and for each other
*We're a company of invested owners - every Top Hatter receives stock options
*Professional learning and development for all role levels
*An awesome and welcoming Toronto HQ, and a growing sales hub in Austin, Texas
*Competitive health benefits that start on day one
*A management team focused on performance, growth, engagement and connection
*Our winning strategy and market potential
*Innovative PTO policy with lots of time and space for self-care
*Passionate customers that believe in us—and what we do