Manager of Data Engineering and Analytics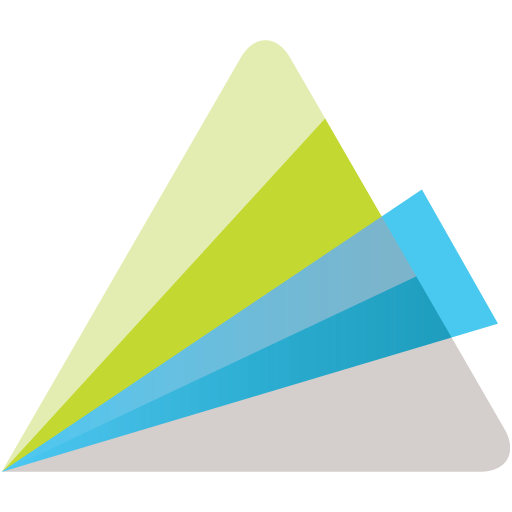 Animoto
Data Science
Remote
Posted on Thursday, January 5, 2023
At Animoto, we have always believed video is the most powerful form of communication. The pandemic has made this more true than ever. Small businesses face unprecedented challenges in connecting with their audiences. Video can bring us together.
That's why our mission is to help anyone make powerful, professional videos. We make best-in-class, easy-to-use video creation apps, with pre-built narrative templates and stunning video styles, that help our customers produce their own engaging videos to share with each other, on social media, on their websites, in their internal communications, and beyond.
Animoto is looking for a Manager of Data Engineering and Analytics to lead our team of Data Engineers and Business Analysts. In this role, you will work along side talented engineers and analysts responsible for building, operating, and maintaining our data warehouse and reporting platform to support all of our analytics and business intelligence reporting data needs across the company.
What You Will Do:
Lead, inspire, build, motivate, and coach a team of data analysts and data engineers to build and deliver analytics, insights, and models
Conduct analytics, dashboard, model development, and execution to drive product feature adoption, digital transformation and financial modeling
Identify and build new opportunities for cross-department data-focused collaboration, increased sharing across teams, and enhanced scalability of solutions across multiple partner groups
Drive improvement in modeling infrastructure, framework, and process to standardize, automate, and scale up the model development and deployment
Understand and influence business goals and strategies by applying analytical and modeling techniques to drive results and effectively communicate model approach, status, and results
Plan and coordinate internal testing and validation processes, ensuring validity, robustness, scalability, and effectiveness of emerging solutions
Ability to motivate the team and go hands on when necessary - shifting between task and strategic oriented as needed
What You Will Bring:
4+ years in data engineering in a large cross functional organization
2+ years of data analytics experience in a large cross functional organization
2+ years of people management experience; ability to inspire and motivate teams to do their best work and bring their whole selves to work every day; mentoring and leading a diverse team with the ability to influence
Strong business acumen to translate data capabilities and next generation information management solutions into business outcomes that align to business objectives and support real-time decision making
Works effectively with all levels of management
Ability to work in a fast-paced, global environment with multiple priorities that require strong project management and decision making skills
BS or MS in Engineering, Computer Science, Mathematics, Physics, or related fields preferred
Deep understanding of the full stack of modern data analytics, engineering, and modeling - including tools for batch and real time data collection, data storage, dashboarding, modeling, and deploymentIndustry experience leading teams that build and deploy full stack data applications - including data collection, feature engineering, dashboarding, and modeling
Extensive hands on experience with building data models using tools such as Python, Redshift, Looker ML and AirFlow
Extensive experience with development and deployment of services/products using the data stacks on top of AWS or GCP
Experience development and deployment of products using multiple languages and environments (Python, Java, SQL etc.)
Experience working with CI/CD tools and processes (CircleCI, Jenkins etc.)
Experience with A/B testing and reporting methodology using tools like LaunchDarkly
Excellent written and verbal communication skills
Bonus Points:
Experience within the Media and/or Video industry highly desirable
A passion for open source technologies, especially around data solutions
Ability to lead geographically distributed and remote teams
Who We Are:
At Animoto, we help our customers communicate who they are, what they do, and what they love through video. Our users come from all walks of life and are connected by their desire to use video to share what matters most to them. We're proud to help them share these passions.
We embrace the differences of our team members and seek diversity of beliefs, backgrounds, education, and all the other things that make us unique. It is our inherent belief that diverse teams build better products. We aim to create a space where employees can bring their true selves to work every day. Animoto is proud to be an equal opportunity workplace and affirmative action employer. We welcome you to be a part of it.
What We Offer:
An opportunity to engage with a community of hard-working, fun-loving, and interesting colleagues, creating incredible products and supporting our customers the world over
"Work from anywhere" as a part of our fully-distributed workforce
Exceptional medical, dental, and vision benefits; fully-paid premiums for you and your dependents on our most popular plan
Participation in Animoto's 401(k) plan + company match
Accrued PTO from Day 1, with a culture of taking time off to relax and rejuvenate; "Summer Fridays" for a bit more time to spend doing the things you love outside of work
Allocated budget to help set up your home office with all the ergonomic essentials
An annual "Subscriptions Perk" to help subsidize the costs of the SaaS providers you use most (Spotify, Netflix, Amazon Prime, or Peloton, to name a few)
"Focus Fridays" to provide you with uninterrupted time during the work week to execute on your most important directives
Weekly employee "Demos" and regular company "gatherings", encouraging collaboration, engagement, and even some laughter across time zones
THE opportunity of a lifetime to learn, grow, and challenge yourself to do the best work of your life
The salary range for this role is between $160,000 - $175,000 and is based on level, location, and responsibilities of the role.
You may be eligible to participate in Animoto's bonus program, and may be offered an equity award, commission, and/or other types of compensation. More details about our company benefits can be found at the following link:
www.animoto.com/careers
#LI-Remote
Please note that we are not currently sponsoring visas.