Senior Recruiter - Toronto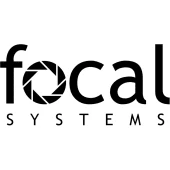 Focal Systems
People & HR
Toronto, ON, Canada
Posted on Thursday, May 12, 2022
Senior Recruiter
Toronto, Canada (fully remote)
Who we are
Focal Systems is the industry leader in retail AI solutions. We are a Silicon Valley based startup (with operations in Canada) that has more than doubled in size every year since inception. Our mission is to automate and optimize brick and mortar retail using deep learning and computer vision. We have been deployed at scale with the top retailers in the world, including Walmart-Canada. We recently closed our Series B funding ($26M USD) and we're growing! We are seeking smart, creative, and passionate people who love to learn, enjoy thinking critically, share our values and want to build a great and enduring company!
What we're looking for
We're looking for a highly effective, full-lifecycle, talent acquisition professional, with a track record of job stability, who has experience building diverse pipelines and driving the hiring process in a startup environment for multiple positions (Deep Learning, SW & HW Engineering, Product, Sales, Operations, Customer Success, etc.). You are scrappy, creative, self-sufficient, and able to deliver results with minimal resources. You are driven to provide an excellent candidate experience for all. As the first point of contact, you are engaging, thoughtful, a good storyteller and a passionate brand ambassador.
What you'll do
• Work with Leadership and Hiring Managers to develop and execute recruiting strategy in North America
• Creatively source top talent across multiple technical and functional disciplines
• Manage candidates through the recruiting process, including initial screens, scheduling interviews, interview feedback, aptitude tests and coding tests
• Build strong relationships with hiring managers across disciplines to discuss new requisitions, hiring strategy, candidate assessments and interview feedback
• Present market intelligence and pipeline funnel metrics to inform your search strategy, building a trusting and credible relationship with hiring partners
What you need to be successful
• 6+ years of full-lifecycle recruiting experience in both tech and go-to-market
• Proven startup experience in a high-growth environment
• Stable job history with a "go-the-distance" attitude
• Highly self-sufficient, prolific sourcing ability, with expertise in creative recruiting methods
• Passionate about providing an excellent candidate experience
• Ability to build strong relationships with hiring managers, team members and candidates
• Ability to accurately influence decisions by acting as the subject matter expert on talent
• Proven ability to work remotely and operate with little direction while still being an active team member
• Startup mindset and work ethic that embodies company core values
• Experience with applicant tracking system (ATS). Greenhouse preferred
Why Focal Systems
Strong Values and Mission: We are a tightly-knit team with an ambitious mission and a strong set of core values, which define our approach to business and have successfully guided us since inception.
Exceptional Team: We are a team of hard-working, fun-loving professionals from some of the most eminent universities, research labs, and tech companies of our time. We pride ourselves on recruiting exceptional individuals to help us redefine the state-of-the-art.
Outstanding Partners: We work with 10+ of the largest retailers in the world and have a world-class roster of investors, advisors and partners to support & advise us in our endeavors.
What we offer
We care deeply about the health, happiness, and wellbeing of all our employees. We offer:
• Competitive Salary & Attractive Stock
• Catered lunches
• Paid Time Off
• Quarterly Team Retreats
• Education grants