Production Engineer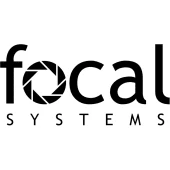 Focal Systems
Product
San Francisco, CA, USA
Posted on Thursday, October 12, 2023
About the Company
Focal Systems is the industry leader in retail AI solutions. We are a Silicon Valley-based startup that has more than doubled in size every year since its inception. We are a Deep Learning first company. Our mission is to automate and optimize brick and mortar retail using deep learning computer vision. Focal Systems has been deployed at scale with the top retailers in the world. We are looking for smart, creative, and passionate people who want to help build a great and enduring company and deploy Deep Learning to the world!
What you will be responsible for:
3D Printer Project Oversight - Operating and Maintaining our print farm during production runs
Experience with repairing and maintaining Prusa Mk3 printers is a plus
Assembly, quality assurance and analysis of prototype hardware
Assembly and post-processing of 3D printer parts
Assembly and processing of raw materials that are used in our builds
Work with the Supply Chain team to ensure material readiness, production schedule adherence, and timely shipments of Focal Systems hardware around the globe
Assist the Hardware Team in hardware testing and validation
Create production SOPs to optimize in-house production while maintaining a high level of quality and standards
What we are looking for:
Someone who is highly organized and detail-oriented
Someone with a knack for tinkering and a mechanical inclination
A individual who is both a team player and independent enough to see tasks individually to completion
Someone who is excited to learn about technology, hardware development and rapid prototyping, who wants to build their career with us
Experience working with Prusa or similar FDM 3D Printers, SLA printers, CNC machining, and utilizing hand and power tools.
Why Focal Systems Strong Values and Mission:
We are a tightly-knit team with an ambitious mission and a strong set of core values, which define our approach to business and have successfully guided us since inception.
Exceptional Team: We are a team of hard-working, fun-loving professionals from some of the most eminent universities, research labs, and tech companies of our time. We pride ourselves on recruiting exceptional individuals to help us redefine the state-of-the-art.
Outstanding Partners: We work with 10+ of the largest retailers in the world and have a world-class roster of investors, advisors, and partners to support & advise us in our endeavors.
Job Types: Temporary, Internship, Contract, Part-time, Full-time
Pay: $30.00 per hour
Benefits:
Dental insurance
Flexible schedule
Health insurance
Paid time off
Vision insurance
Schedule:
Ability to commute/relocate:
San Francisco, CA: Reliably commute or planning to relocate before starting work (Required)
Education:
High school or equivalent (Required)
BSME in Mechanical Engineering or relevant discipline (Preferred)
Experience:
3D Printing: 1 year (Preferred)
Supply Chain Exposure: 1 year (Preferred)
Familiarity with Rapid Prototyping Concepts (Preferred)
Work Location: In person