Talent Acquisition Researcher - Poland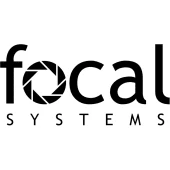 Focal Systems
People & HR
Poland
Posted on Friday, November 3, 2023
What we are looking for
We seek a self-sufficient, results-driven, Talent Acquisition Researcher to focus on target list development and candidate identification. This is a research role. You will not interact directly with candidates. Rather, you will identify profiles through creative research and sourcing techniques and feed those profiles to Focal's recruiters for them to contact.
The ideal candidate will have an excellent background in organizational research and/or talent acquisition sourcing with advanced search methods via LinkedIn and other social media. You will have a keen ability to read a resume and identify key criteria for success; and you will be comfortable working behind the scenes.
What you will do
Own, manage and lead the front-end sourcing process, focusing on daily volume and quality metrics
Partner with recruiters and hiring managers to understand hiring needs and develop creative strategies for identifying passive talent across various roles, industries and locations
Mine LinkedIn and other social media on a daily basis to identify top passive talent
Build a deep understanding of our business and culture in order to provide strategic thought partnership to the Talent Acquisition Team
Build and manage company target lists and a library of resources for current and future searches
Fully utilize our sourcing tools (Greenhouse & Gem) to mine existing resumes and ensure that data is properly maintained and accurately reflects the status of all sourcing activity
Continually research and identify new and up-and-coming trends, practices, and technology that will assist the team with their recruitment efforts
Gather and analyze data to identify recurring trends; provide recommendations for new research/sourcing tools platforms that will contribute to the success of our sourcing function
Actively monitor industry trades to track key industry moves and assess recruitment trends
Join trade organizations, user groups, conferences, hack-a-thons, etc. to get attendee lists, presenter profiles, contact information, etc.
Produce reports, presentations, and graphs to showcase the results of the research conducted and improvements that have been achieved
Deliver high-impact executive search recruitment research
Oversee various team ad hoc projects as necessary
What you need for success
Bachelor's degree in a research-heavy discipline
3+ years of corporate experience, preferably in a talent acquisition environment
Strong sourcing foundation with the ability to build custom searches quickly and from scratch
Thrive in a fast paced and highly dynamic environment with everchanging priorities
Excellent organizational skills and ability to manage multiple projects simultaneously
Self-driven; passionate about research; highly motivated to solve problems; genuinely curious and interested in people and organizations; in short, you love the hunt!
Strong project management skills with ability to prioritize and handle multiple projects with competing deadlines
Ability to work effectively from home with minimal supervision
Proficiency with Gem, Greenhouse or similar ATS is helpful
Why Focal Systems
Strong Values and Mission - We are a tightly-knit team with an ambitious mission and a strong set of core values, which define our approach to business and have successfully guided us since in­ception.

Exceptional Team - We are a team of hard-working, fun-loving professionals from some of the most eminent universities, research labs, and tech companies of our time. We pride ourselves on recruiting exceptional individuals to help us redefine the state-of-the-art.

Outstanding Partners - We work with 10+ of the largest retailers in the world and have a world-class roster of investors, advisors and partners to support & advise us in our endeavors.
What we offer
We care deeply about the health, happiness, and wellbeing of all of our employees. We offer:
Competitive Salary & Attractive Stock Options
Paid Time Off
Quarterly Team Retreats
Education grants