Summer Sales Operations Intern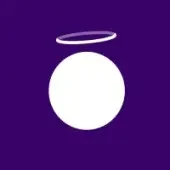 Hallow
Sales & Business Development, Operations
Chicago, IL, USA
Posted on Thursday, October 26, 2023
Who we are
We're building a prayer and meditation app. One that is authentically Christian and Catholic, while at the same time a resource for anyone looking to grow deeper in a relationship with God. We believe that people are hungry for peace, and that there is no surer way to find it than by learning to sit in silence with Christ: "Come to me, all you that are weary and are carrying heavy burdens, and I will give you rest" (Mt 11:28).
Our goal is to build something truly great. Something that combines the beauty of the Church's spirituality with world-class product and content execution.
We launched the app in December of 2018 and have been blown away with the incredible growth & traction. Hallow has been downloaded over 10 million times with over 200,000 5-star reviews. We're blessed to be backed by some of the best mission-driven investors in the world and are excited to build out the team to help a lot more folks grow closer to God.
We are a startup. We move quickly and take big swings. We are a small and fast moving team and each person is responsible for making an impact. It is hard work, but also deeply meaningful. We'd be honored & humbled if you'd consider joining us.
TL;DR:
We are building our team that supports Catholic schools and parishes and are looking for passionate, energetic summer interns to help us spread the word to those communities.
Hallow offers a unique internship opportunity where you will have the chance to work directly with leaders in the company on large projects for growth. Join a fast paced and constantly growing company to see what a startup experience is really like.
As a sales operations intern you will learn the ins and outs of what it takes to build a national sales strategy and how to support local communities develop a culture of prayer.
Everyone's voice matters here at Hallow!
Once you join our team, if you have an idea for how we can improve and innovate, we encourage you to make a plan and pitch it for execution! Hallow is looking for candidates who are self starters, critical thinkers, and hungry to make a difference.
What You'll Do
Build our database of Catholic institutions in the US: Research Catholic schools, parishes, and other organizations by Diocese and update our Customer Relationship Management (CRM) database to fully map the Catholic institutions across the country.
Create and share insights with our team: Research our existing partners and work with the sales team to identify potential prospects that might be good fits for Hallow partnership.
Understand and manage relationships systematically: Take notes on sales calls, log relationship data in our CRM, and follow up with partners on next steps.
Get to know the Hallow team: Meet the team at Hallow via 1x1 "Coffee Chats" to learn about what they do and why they love working at Hallow.
Memorialize your learnings: End of summer presentation for the company to recognize your achievements
What You'll Love
Mission: This work is incredibly humbling. Every day we get amazing stories and get the pleasure of working on something that impacts lives. One of my favorite user quotes: "I hate quoting an old, overused cliché, but I've been very lost. And I think for the first time in a while I may be found."
Growth: From day 1, you'll be a part of the startup journey. Over the summer, we'll be growing significantly, and we'll need your help in building a national network of community partners.
Learning: You'll be surrounded by a world-class group of colleagues that will be both teachers and colleagues in developing the essential skills relating to partner success.
Ownership: You'll be developing a comprehensive map of all the leaders in Catholic schools and parishes across the country. There is nothing more exciting than supporting those directly responsible for the next generation of Catholics developing a personal relationship with God.
Relationship: You'll also build relationships internally across the entire Hallow organization from top to bottom.
What We're Looking For:
Passion: First & foremost, we're looking for someone excited about our mission. It makes it a lot more fun :)
High Energy: Ambitious students who are ready to hit the ground running so we can get out there and support as many schools and parishes as we possibly can.
Detail-Oriented: We really care about what we're doing. In order to provide a world-class experience to our partners while moving quickly across multiple relationships, we need to document all of our internal and external activities. Clear and consistent written communication is paramount. Strong Excel skills are preferred.
Growth Mindset: Innovative thinkers who can think outside the box and are always thinking of new ideas to improve our systems.
Willing to Learn: Easy to coach individuals who will handle constructive feedback well
While this is a remote-eligible role, we do have an office in Chicago and any intern would be welcome to work from the Chicago office if they would like to be in person.
We are honored that you'd consider joining the team and look forward to connecting with you.
Best,
Alex at Hallow
CEO & Co-Founder