Performance Marketing Lead (Paid Search & Display)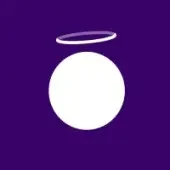 Hallow
Marketing & Communications
Chicago, IL, USA
Posted on Friday, November 3, 2023
Who we are
We're building a prayer and meditation app. One that is authentically Christian and Catholic, while at the same time a resource for anyone looking to grow deeper in a relationship with God. We believe that people are hungry for peace, and that there is no surer way to find it than by learning to sit in silence with Christ: "Come to me, all you that are weary and are carrying heavy burdens, and I will give you rest" (Mt 11:28).
Our goal is to build something truly great. Something that combines the beauty of the Church's spirituality with world-class product and content execution.
We launched the app in December of 2018 and have been blown away with the incredible growth & traction. Hallow has been downloaded over 10 million times with over 200,000 5-star reviews. We're blessed to be backed by some of the best mission-driven investors in the world and are excited to build out the team to help a lot more folks grow closer to God.
We are a startup. We move quickly and take big swings. We are a small and fast moving team and each person is responsible for making an impact. It is hard work, but also deeply meaningful. We'd be honored & humbled if you'd consider joining us.
TLDR: We're looking for an expert Performance Marketer to join our rapidly growing team to build to scale and optimize our current paid search and display channels and help diversify into new channels and markets.
What You'll Do:
Work directly with the Marketing Team: As a Performance Marketing Lead, you'll be working directly with our Head of Marketing & our Performance Marketing Manager, who both led all paid channels to this date, been a part of some of the best agencies and fastest growing startups in the world. You'll also work cross-functionally across marketing to ensure alignment in social, LCM, Influencer, Brand, and International growth.
Scale Paid Search: Your primary and most important goal is to optimize and continue to scale our current Paid Search (Google Ads & Apple Search Ads). You'll be an expert strategist and executioner with creative, keyword targeting, audiences, and deep knowledge of these platforms. You'll go from managing hundreds of thousands to millions.
Expand Paid Display Platforms: You'll lead and manage display platforms like programmatic DSPs and campaigns in Google Ads to optimize our current framework and find new methods and tests to drive better efficiency and more scale. You'll also expand our strategies on new display-like platforms such as OTT, CTV, etc.
Channel Diversification: Outside the above, you'll have the opportunity to test new channels, avenues, and strategies to grow Hallow and our user acquisition efforts.
Analytics: Along with leading these channels and testing continuously comes the need to be analytically focused. You'll be making decisions daily, all driven by data. Run clean tests to ensure statistical significance of the decisions, and move quickly to increase our results on our user acquisition efforts.
Be a HUGE part of Hallow's Growth: Your work will directly impact Hallow's ability to grow to our goal of 1 Million people praying daily around the world.
What You'll Love:
Mission: This work is incredibly humbling. Every day we get amazing stories and get the pleasure of working on something that impacts lives. One of my favorite user quotes: "I hate quoting an old, overused cliche, but I've been very lost. And I think for the first time in a while I may be found."
Ownership: You'll be a massive part of our growth. There's nothing more exciting than seeing your work touch thousands of lives around the world and truly build a world-class experience with every email, push notification, blog, and more. You'll be doing that every day.
Growth: From day 1, you'll be a part of the startup journey. Over the next year, we'll build out the company significantly (from less than 10 to over 80 in the last 2 years), and we'll need your help to create a world-class team.
Flexibility: HQ will be in Chicago with part of the team and if possible would love to have everyone there. That being said, we're super flexible with location/hours; we don't care when you work, just that it gets done.
Comp: We will pay competitive market rates both in terms of equity, cash, & benefits.
What We're Looking For:
Passion: First & foremost, we're looking for someone excited about our mission. It makes it a lot more fun :)
Paid Search Experience: We're looking for an expert in Paid Search (Google, Youtube, Apple Search Ads, etc.). You'll need to have experience scaling paid campaigns successfully and managing 6 to 7-figure budgets on these channels. 2+ years of experience on Google and management of $1 million+/month preferred. Previous mobile app campaign experience is a massive plus.
Other Paid Marketing Experience: Managed Programmatic, DSP, OTT/CTV, or even Paid Social (Meta, TikTok, Pinterest, etc) ad campaigns. Overall, we're looking for someone to manage existing channels and set up and execute tests across new paid media to diversify our channels. Having a solid foundation in marketing that can be applied outside of Paid Search and Display will be a crucial part of this role.
Grit & detail-oriented: We really care about what we're doing & try to build as fast as possible. Everything we do, say, send, or spend money on should be top-notch quality and set Hallow apart as the best.
Bonus, nice-to-have: Not necessary, but other language (Spanish, Portuguese, German, Polish, or Italian) fluency is excellent. We are currently expanding internationally across multiple languages. Experience in running paid media campaigns in languages outside of English or fluency in another language is amazing to have.
We are honored that you'd consider joining the team and look forward to connecting with you.
Best,
Alex at Hallow
CEO & Co-Founder