Chief Information Security Officer (CISO)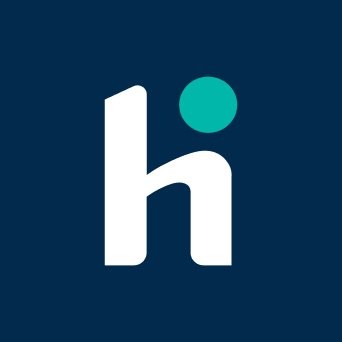 Human Interest
IT
Remote
Posted on Friday, October 27, 2023
Human Interest is on a mission to ensure that people in all lines of work have access to retirement benefits.
Nearly half of all working Americans are not saving enough for their future. Too often it's because they are employed by a company that doesn't offer a retirement plan. Human Interest is changing that by making it affordable and accessible for small and medium-sized businesses to offer employees a path to financial independence through retirement savings.
We're a high-growth tech company changing the retirement industry. We've raised $500M and are backed by leading investors. Most recently, by funding from BlackRock as well as many other top investors: TPG (The Rise Fund) with SoftBank led our Series D, Glynn Capital, NewView Capital, USVP, Wing, Uncork, and others.
We are seeking a highly-qualified, hands-on, mission-oriented candidate for the position of Chief Information Security Officer (CISO). Reporting to the Chief Technology Officer, the CISO will be responsible for the entirety of Human Interest's cybersecurity posture, comprising a) Monitoring & Incident Response, b) Security Engineering, and c) Governance, Risk & Compliance.
This CISO will define the fundamental principles and strategy for the protection of Human Interest and its clients' information resources, develop appropriate controls to ensure compliance with legal/regulatory/commercial requirements, lead education programs targeting employees & clients, hold the company accountable to cybersecurity best practices, and interface directly with the company's executive leadership & board - all while supporting Human Interest's business needs and continued rapid growth!
What you get to do every day
Establish/maintain/evolve the information security program to ensure that information assets are significantly protected.
Serve as an expert advisor to the Board of Directors and company leadership on cybersecurity across areas like infosec strategy, risks, and delivery of key objectives.
Build a world-class Information Security team through a focus on high-quality recruiting, attentive coaching/mentoring, and day-to-day leadership of your team.
Develop a cybersecurity roadmap that reflects long-term thinking, appropriately identifies/prioritizes risks & opportunities, and implements security controls & technologies that raise the bar for cybersecurity.
Maintain a deep connection to technical, industry, and regulatory trends relating to Information Security and provide your team with direct, actionable guidance.
Dive deep and provide leadership, as well as hands-on support, to your team in areas such as incident response, third party information security assessments, cloud infrastructure, data protection & encryption, identity & access management, and more.
Ensure the information security program and controls comply with legal/regulatory requirements, corporate policies, and contractual obligations.
Assess vendor- or partner-related security risks and establish protocols for managing and monitoring their cybersecurity practices.
Effectively manage an information security budget, monitor for variances, and make high-quality, timely decisions on resource allocation.
What you bring to the role
Bachelor's degree in computer science, information technology, or a related field.
10+ years of experience in information security and/or related technical areas, with a proven track record of success in developing and implementing information security strategies.
5+ years of experience in a technical leadership role, with a track record of recruiting and supporting top-tier employees to realize a high-performing team.
Extensive knowledge of common information security frameworks and standards, such as ISO/IEC 27001, NIST Cybersecurity Framework (1.1 and Draft 2.0), SOC 1/2/3, etc.
Technical depth and hands-on experience in information security and adjacent areas such as cloud computing, software as a service (SaaS) architectures, etc.
Proven record of working at a fast pace and producing high quality deliveries both directly and through your team.
Employment history must demonstrate increasing levels of responsibility within highly regulated environments (e.g., FinTech, Healthcare) and/or technically innovative environments (e.g. Cloud Computing, eCommerce).
Nice to have
Graduate degree (Masters or PhD) in Computer Science, Computer Engineering, Mathematics, Engineering or similar field
Certified Information Security Systems Professional (CISSP) certification or other certifications relevant to cybersecurity
Prior experience with due diligence or public company experience
Prior infosec leadership experience at high-growth pre-public companies
Why you will love working at Human Interest
Mission - Highly collaborative startup dedicated to supporting employee engagement and growth. It's an opportunity to help solve one of the biggest unsolved problems in America: saving for retirement.
Culture - Our operating principles define how we come together as a team to do our work. They reflect Human Interest's unique view on what's important and what's right. Documenting this core aspect of our culture helps employees make good decisions on their own. It also helps candidates considering career opportunities critically evaluate whether they will thrive at Human Interest.
Customer obsession

Long-term orientation

Autonomous and accountable teams

An escalating bar for talent and performance

Fundamental optimism
Compensation - At Human Interest, there are a number of factors that are used to determine the appropriate pay range for each position. We take into account the cost of labor for each position in various markets across the US. The base salary for this position spans from a minimum of $200,000 in our lowest geographic region to a maximum of $275,000 in our highest geographic region. The salary that we offer to a new employee within this range is based on their location within the US, their relevant job-related skills, and experience. At Human Interest, base salary is one component of the overall Total Rewards package. Depending on the position, additional compensation components such as bonus, commission, and equity may be offered. All of our employees are offered a robust suite of physical, financial and mental wellness benefits.
Benefits -
A great 401(k) plan: Our own! Our 401(k) includes a dollar-for-dollar employer match up to 4% of compensation (immediately vested) and $0 plan fees

Top-of-the-line health plans, as well as dental and vision insurance

Generous PTO and parental leave policies

Lyra - Enhanced Mental Health Support for Employees and dependents

Carrot - Fertility healthcare and family forming benefits

Candidly - Student loan resource to help you and your family plan, borrow, and repay student debt

Monthly work-from-home stipend; annual wellness stipend

Employee Resource Groups including Veterans, Lift Ev'ry Voice, Pride, LatinX, Families, and Women in Tech

Fun online and regional events and celebrations and department and company offsites

The vast majority of our positions can be 100% remote



We're a great place to work (but don't take our word for it)
Here's a list of our awards and accolades:
Certified as a Great Place To Work® (2023)

Best Places to Work by Built In (2023)

A Top Company by Y Combinator (2020-2023)

America's Best Startup Employers by Forbes (2020-2022)

Inc. Fastest Growing Companies (2021)
---
Human Interest is an equal opportunity employer. All applicants will receive consideration for employment without regard to race, color, religion, sex, gender, gender identity or expression, sexual orientation, national origin, genetics, disability, age, veteran or military status, pregnancy, or any other characteristics protected under federal, state, or local laws.
Human Interest employees must adhere to the Company's security policies and Code of Ethics.
Please note Human Interest does not accept unsolicited resumes from any source other than directly from candidates. We will not consider resumes from vendors including and without limitation search firms, staffing agencies, fee-based referral services, and recruiting agencies.
Pursuant to the San Francisco Fair Chance Ordinance, we will consider employment-qualified applicants with arrest and conviction records. We comply with CCPA guidelines. See more: https://humaninterest.com/disclosures