Senior RF Systems Engineer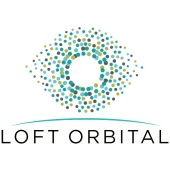 Loft Orbital
Software Engineering
Toulouse, France
Posted on Wednesday, October 4, 2023
As an RF Systems Engineer at Loft Orbital, you will play a pivotal role in the design, development, and integration of RF subsystems for our high-reliability satellite systems. You work with our RF team across campuses to collaboratively develop, integrate, and test sub-system and system level solutions for our satellites. Your expertise will be critical in ensuring the success of our space mission.
Key Responsibilities
Utilize your 5 years of experience in high-reliability aerospace radio frequency subsystem design to lead the development of RF subsystems for our satellite systems of the GOL office.
Conduct RF system simulation and modeling, including performance analysis and prediction, to optimize system performance.
Perform link budget calculations to ensure reliable communication between satellites and ground stations.
Apply your experience with payload RF systems, transceiver, and amplifier design to create cutting-edge RF solutions.
Lead the design of front-end components, including antenna systems and frontend electronics.
Design resilient products tailored for space applications, considering radiation effects and harsh space environments.
Lead system and subsystem design trades, ensuring the most efficient and effective solutions are selected.
Collaborate with the team on part selection, ensuring components meet the rigorous demands of space.
Conduct antenna simulations and optimizations, with a focus on S-band and X-band frequency communications.
Qualifications
Bachelor's degree in Electrical Engineering, Aerospace Engineering, or a related field. Master's degree preferred.
Minimum of 5 years of experience in high-reliability radio frequency subsystem design.
Proven experience in RF system simulation, modeling, and performance analysis.
Proficiency in link budget calculations and antenna simulations.
Experience in payload RF systems, transceiver, and amplifier design.
Demonstrated autonomy in leading system and subsystem design trades.
Knowledge of S-band and X-band frequency communications.
Excellent communication and teamwork skills.
Some of Our Awesome Benefits:
Equity, we want you to have an active role in our success
Up to 35 days of Paid Time Off (vacations & RTT ) and flexible working hours, we want you to be at your best
Health and life insurance, we care about your health
Lunch Vouchers, because let's be honest, we love food! (we even have a slack channel about it #loft-gourmand)
Cross-office travel opportunities between San Francisco, Colorado, and Toulouse to learn from our differences
Company and team off-sites and many other events to work & celebrate together
Relocation assistance to Toulouse when applicable
Who We Are
Loft Orbital builds "shareable" satellites, providing a fast & simple path to orbit for organizations that require access to space. Powered by our hardware & software products, we operate satellites, fly customer payloads onboard, and handle entire missions from end to end - significantly reducing the lead-time and risk of a traditional space mission.
Our standard interface enables us to fly multiple customer payloads on the same satellite, with capabilities such as earth imagery, weather & climate /science data collection, IoT connectivity, in-orbit demonstrations, and national security missions. Our customers trust us to manage their space infrastructure, so they can focus on what matters most to them: operating their mission and collecting their data.
At Loft, you'll be given the autonomy and ownership to solve significant challenges, but with a close-knit and supportive team at your back. We believe that diversity and community are the foundation of an open culture. We are committed to hiring the best people regardless of background and make their time at Loft the most fulfilling period of their career.
We value kind, supportive and team-oriented collaborators. It is also crucial for us that you are a problem solver and a great communicator. As our team is international, you will need strong English skills to better collaborate, easily communicate complex ideas and convey important messages.
With 3 satellites on-orbit and a wave of exciting missions launching soon, we are scaling up quickly across our offices in San Francisco, CA | Golden, CO | and Toulouse, France.
As an international company your resume will be reviewed by people across our offices so please attach a copy in English.