Ops Specialist (Product Operations)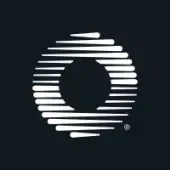 Overflow
Product, Operations
Posted on Monday, May 29, 2023
Location:
Anywhere within the US, 100% remote
Who we are
Overflow is the premiere donation platform for nonprofits, churches and corporations. Ourmission is to make generosity frictionless by enabling users to easily accept stock, crypto, andcash donations on our secure platform.
About the team
To enhance this important mission, Overflow is building world class Customer and Productoperations capabilities. The Customer and Product Operations (C&P) team's goal is to providescalable customer-centric support, both internally and externally, while mitigating financial,operational, and reputational risk that will further enable the business to drive growth.
What you'll do
As a Product Ops Specialist, Product Operations, you will help implement our strategy to scalethe Customer and Product Operations team, improve operational workflows, and maintain a bestin class customer-centric support program. Your success in the role will result in more generousdonations toward amazing causes and tremendous benefits for donors looking to give smarterand make a greater impact.
Be the voice of the customer and provide internal feedback on how Overflow can betterserve our customers
Develop and build strong relationships with key customer stakeholders and executivesponsors: steering committees, regular visits, reports, events
Develop content and best-practices to proactively provide value to clients
Identify new opportunities with sales and renewal team: up-sell, cross-sell, additionalconsulting and training
Provide concierge level support to donors throughout their donation journey
Process incoming stock donations and ensure they are received by the nonprofit
Communicate effectively with brokerage representatives to ensure streamlined transfers
Partner with Overflow's Product & Engineering team to inform product updates, issues,and requests
You have 3+ years in Financial Services, Consulting or High Growth Technology Companies
Degree in Business, Economics or Engineering
You have a process-oriented mindset and ability to influence and lead people at all levels in order to get things done
You have an inclination to solve problems systematically and are data-oriented, specifically balancing risk vs. speed
You have the ability to manage and deliver on multiple projects with a high degree of detail
You are ready to move and learn fast!
Knowledge in payments and/or brokerage services
Account management, sales, or related experience