Director, Strategic Carrier Partnerships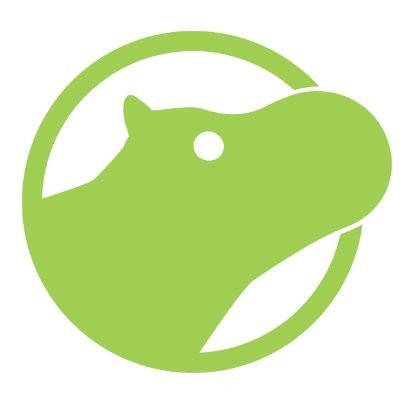 Shippo
Sales & Business Development
United States
Posted on Wednesday, May 24, 2023
Description
Before you read on, take a look around you. Everything you see has been shipped, often multiple times before reaching its destination. Global ecommerce sales are expected to total $5.5 trillion worldwide in 2022 and continue growing over the next few years. Here at Shippo, we are the shipping layer of the internet and we consider ourselves to be one of the core building blocks of e-commerce.
Our mission is to make merchants successful through world class shipping. With our products and solutions, we level the playing field by providing our customers with best-in-class solutions that otherwise wouldn't be available to them. Through Shippo, e-commerce businesses, marketplaces, and platforms are able to connect to shipping carriers around the world from one API and dashboard. We provide our customers with the most competitive shipping rates, print labels, automated international documents, shipment tracking, facilitate the returns process and more.
Shippo's core value proposition is providing e-commerce merchants with access to 50+ domestic and international shipping carriers through a single API, upon which we build and monetize different value-added services (label purchase, order management & fulfillment, insurance, stc.). Our global network of shipping carriers is therefore a crucial part of our success. We are looking for a Director of Carrier Partnerships to lead and execute a long-term carrier strategy and optimize existing carrier relationships. The ideal candidate brings a novel, forward-looking approach to problem-solving that is rooted in a track record of delivering high impact work at the intersection of technology, commerce and logistics. This role is highly cross-functional in nature and a key part of the role will be to influence & drive internal alignment on various initiatives.

Responsibilities
Manage and evolve the Partnership Strategy with key top national US Carriers, forming true strategic partnerships that accelerate the carrier partners' tech roadmap and access to Shippo merchants/ platforms.
Lead executive conversations and deal making with high value carriers in the US to deliver mutually beneficial and commercially attractive master service agreements and other models.
Collaborate with Product and Engineering to design, plan, develop, and implement new product offerings to carriers.
Identify and implement internal / external process improvements.
Evolve our engagement focus over time from transactional dealmaking towards strategic partner management and relationship growth.
Innovate continuously on business models, engagement principles and product offering for carriers.
Requirements
10+ years of experience at high-growth tech companies – ideally at the intersection of e-commerce and logistics.
Outstanding business development and strategic partnerships capabilities that are visionary problem solving.
Effective negotiation and closing skills in deals involving multiple stakeholders with ability to persevere through long and complex deal processes.
Experience with working in a highly cross-functional environment, influencing stakeholders, independently leading complex key initiatives and delivering on tight timelines.
Expertise in and knowledge of the global landscape of parcel shipping carriers.
Benefits
Medical, dental, and vision healthcare coverage for you and your dependents. Pets coverage is also available!
Flexible time off policy and work arrangements
Two x one week company shutdowns
3 VTO days for ShippoCares volunteering events
Annual personal development learning stipend
Charity donation match up to $100
We offer up to 12 weeks of paid parental leave for all birthing and non-birthing parents.
Here at Shippo, we believe compensation is a custom experience and we are committed to fair and equitable compensation practices. The standard base pay range for this role is min $194k to a max $237k annual salary. We tend to anchor our pay in the middle of this range ($216k mid) with most offers that we make. Since we are focused on hiring Shippos Everywhere, we have 2 US pay ranges, a standard compensation range for the majority of the US and a standard +1 compensation range for those who live in areas where the cost of labor is higher, such as NYC and California.
The actual base pay is dependent upon many factors, such as: financial budgets, work experience, training, transferable skills, business needs, and market value. The base pay salary ranges are subject to change and may be modified in the future. Total compensation for this role will include, equity, medical, dental, vision and other benefits noted in our Shippos "package" section.
We have a remote-first, globally distributed team and company culture. This means that most of our roles can be based anywhere in the US (and some globally), with the exception of Delaware, Nevada, Ohio, Oregon, Hawaii, New Mexico and West Virginia.
For locations outside of the US and Ireland, the employment contracts are powered by Remote.com (all Shippo benefits still apply).