Principal Product Manager - Shippo App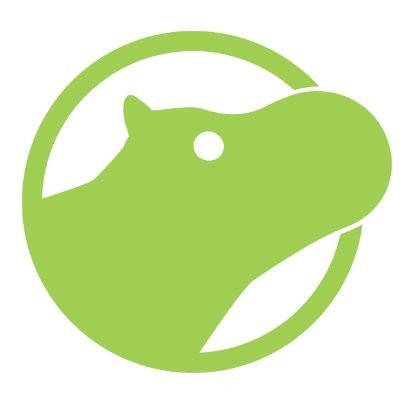 Shippo
Product
United States
Posted on Wednesday, May 24, 2023
Description
Here at Shippo, we are the shipping layer of the internet and we consider ourselves to be one of the core building blocks of e-commerce.
Our mission is to make merchants successful through world class shipping. With our products and solutions, we level the playing field by providing our customers with best-in-class solutions that otherwise wouldn't be available to them. Through Shippo, e-commerce businesses, marketplaces, platforms and a variety of logistics infrastructure providers are able to connect to shipping carriers around the world from one API and dashboard. We provide our customers with the most competitive shipping rates, print labels, automated international documents, shipment tracking, facilitate the returns process and more.
How we'll deliver success:
As the Staff Product Manager, Shippo App, you will own and execute against a product strategy that delivers on this promise. Shippo App is the user-facing web experience that merchants use to fulfill their ecommerce orders, gain access to postage rates, and ship their parcels to end-customers. You will focus on the flows our merchants use to prepare orders for shipment, from intelligent order routing to efficient fulfilment strategies and workflows that are flexible enough to meet changing needs. You will support and set strategy for the value-added services that empower merchants and help Shippo meet its aggressive goals, by launching and positioning exciting new features that drive meaningful merchant value and growth for Shippo.
We are looking for a strategic problem-solver whose analytical skills and user-focused approach will make all the difference in delivering intuitive, powerful products and features. This role is highly collaborative in nature and the successful candidate will work closely with key partners and stakeholders across the company to connect the dots between customer needs and company success. If you love moving fast, driving impact, and solving tough problems, we'd like to meet you!
Shipping & handling responsibilities:
Develop and own the roadmap for Shippo's value-added services like Shipping Insurance and Shippo Pro (our subscription offering). Translate business goals and customer needs into a shared product vision and strategy.
Lead product discovery, partnering with a cross-functional team of designers, engineers and key stakeholders to understand customer needs and discover product opportunities.
Translate product strategy into detailed requirements, user stories, and prototypes, and then partner with design & engineering to iterate until you've gotten it right.
Define key qualitative and quantitative metrics and use them to identify and prioritize opportunities and measure success.
Own and be accountable to the end-to-end success of your product or product area from strategy through execution.
Build alignment across stakeholder groups by clearly and accurately communicating throughout the product development process.
Requirements
Do you tick the boxes?

10+ years as a Product Manager, including 7+ years managing SaaS products
Ability to think strategically, translate business needs into Product needs, prioritize ruthlessly and execute methodically.
Comfortable generating and using data to support decision making and to know when you have succeeded and when you haven't.
Passionate and curious, always seeking a deeper understanding of end-user problems as well as competitive and market trends in the industry.
Master of communication, written & verbal - comfortable communicating trade-offs to a diverse group of people, at all levels of the organization.
You're flexible, can deal with change, and ambiguity doesn't faze you.
Experience at a start-up or small/mid-sized company is a plus
Experience with e-commerce and SaaS is preferred
Experience with fulfilment & shipping is a huge plus
Benefits
What's in the Shippo package?
Healthcare coverage for medical, dental, and vision (90% covered by the company, incl. dependents). Pets coverage is also available!
Take-as-much-as-you-need vacation policy & flexible work hours
Two week-long company wide shutdowns during summer and winter
3 Volunteer Days Off (VTOs)
WFH stipend to set up your home office
Charity donation match up to $100
Dedicated programs, coaching, tools, and resources for your professional and career growth as well as an individual learning stipend for your personal and focused growth
Fun team meetups through our Shippos everywhere program that includes regular team and company off-sites throughout the year as well as gatherings with your local Shippos
Our Compensation Shippolicy:
Here at Shippo, we believe compensation is a custom experience and we are committed to fair and equitable compensation practices. The standard base pay range for this role is min $168,300 to a max $227,700 annual salary. We tend to anchor our pay in the middle of this range ($198,000). Since we are focused on hiring Shippos Everywhere, we have 2 US pay ranges, a standard compensation range for the majority of the US and a standard +1 compensation range for those who live in areas where the cost of labor is higher, such as NYC and California.

The actual base pay is dependent upon many factors, such as: financial budgets, work experience, training, transferable skills, business needs, and market value. The base pay salary ranges are subject to change and may be modified in the future. Total compensation for this role will include, equity, medical, dental, vision and other benefits noted in our Shippos "package" section.
Sail through the process:
Here at Shippo, we celebrate inclusivity and are committed to creating equal access to opportunities for people from all backgrounds, perspectives and geographies. These values define who we are and everything we do. All qualified individuals are encouraged to apply. If you need assistance, or a reasonable accommodation during the application and recruiting process, please contact us at accommodations@goshippo.com
Shippos in the wild:
Our people, much like the packages we help ship, are all over the world. This means, through our remote-first program, "Shippos Everywhere", our roles can be based anywhere in the US with the exception of Delaware, Nevada, Ohio, Oregon, Hawaii, New Mexico and West Virginia and many roles can be based internationally.
For locations outside of the US and Ireland, the employment contracts are powered by Remote.com (all Shippo perks still apply - including equity!). What we want to emphasize is that you can be successful at Shippo regardless of location.