Staff Visual and Brand Designer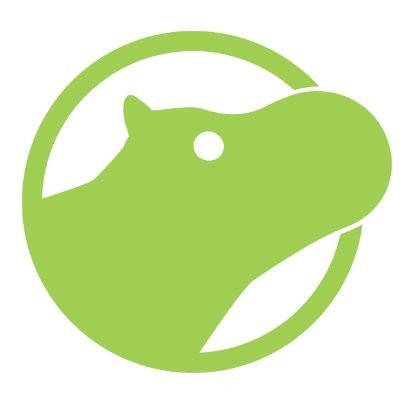 Shippo
Design
United States
Posted on Wednesday, May 24, 2023
Description
Here at Shippo, we are the shipping layer of the internet and we consider ourselves to be one of the core building blocks of e-commerce.
Our mission is to make merchants successful through world class shipping. With our products and solutions, we level the playing field by providing our customers with best-in-class solutions that otherwise wouldn't be available to them. Through Shippo, e-commerce businesses, marketplaces, platforms and a variety of logistics infrastructure providers are able to connect to shipping carriers around the world from one API and dashboard. We provide our customers with the most competitive shipping rates, print labels, automated international documents, shipment tracking, facilitate the returns process and more.
How we'll deliver success:
As visual and brand designer, you'll work with stakeholders from the marketing and product teams to develop and apply visual styling to communicate our brand across customer touch points, from app UIs to marketing, from logos to buttons. You will be our thought leader and visionary for how Shippo is presented visually. This role will report to Shippo's Head of Design and will both deliver finished products as well as partner with product designers and production designers on their projects to ensure consistent expression of our brand and effective application of our design system.
Shipping & handling responsibilities
Work with leaders and stakeholders to develop the visual style of Shippo and to evolve these as the company grows
Partner with Product Design to drive the visual side of our design system
Collaborate with product and marketing teams to ensure consistent application of our visual style and our design system across product and marketing experiences
Drive visual and brand strategy but also own and deliver finished assets directly and in partnership with production designers or contractor
Requirements
Do you tick the boxes?
5-10 years of brand design experience, at least 2 working in-house with a SaaS company
Experience developing or contributing to a design system for use in software products and marketing websites
Previous ownership of brand visuals from logo to UI, including illustration
Exceptional communication and collaboration skills to effectively involve leadership and stakeholders in brand and visual decisions
Experience designing for accessibility and usability across devices, including mobile/responsive
Balance speed and quality to deliver compelling experiences efficiently
Relevant bachelor's degree (or equivalent experience)
Figma, Creative Suite experience
Data visualization and motion design experience are a bonus
Experience with HTML/CSS or Webflow is a bonus
Benefits
What's in the Shippo package?
Healthcare coverage for medical, dental, and vision (90% covered by the company, incl. dependents). Pets coverage is also available!
Take-as-much-as-you-need vacation policy & flexible work hours
Two week-long company wide shutdowns during summer and winter
3 Volunteer Days Off (VTOs)
WFH stipend to set up your home office
Charity donation match up to $100
Dedicated programs, coaching, tools, and resources for your professional and career growth as well as an individual learning stipend for your personal and focused growth
Fun team meetups through our Shippos everywhere program that includes regular team and company off-sites throughout the year as well as gatherings with your local Shippos
Our Compensation Shippolicy:
Here at Shippo, we believe compensation is a custom experience and we are committed to fair and equitable compensation practices. The standard base pay range for this role is min $160k to a max $217k annual salary. We tend to anchor our pay in the middle of this range ($189k mid) with most offers that we make. Since we are focused on hiring Shippos Everywhere, we have 2 US pay ranges, a standard compensation range for the majority of the US and a standard +1 compensation range for those who live in areas where the cost of labor is higher, such as NYC and California.
The actual base pay is dependent upon many factors, such as: financial budgets, work experience, training, transferable skills, business needs, and market value. The base pay salary ranges are subject to change and may be modified in the future. Total compensation for this role will include, equity, medical, dental, vision and other benefits noted in our Shippos "package" section.
Sail through the process:
Here at Shippo, we celebrate inclusivity and are committed to creating equal access to opportunities for people from all backgrounds, perspectives and geographies. These values define who we are and everything we do. All qualified individuals are encouraged to apply. If you need assistance, or a reasonable accommodation during the application and recruiting process, please contact us at accommodations@goshippo.com
Shippos in the wild:
Our people, much like the packages we help ship, are all over the world. This means, through our remote-first program, "Shippos Everywhere", our roles can be based anywhere in the US with the exception of Delaware, Nevada, Ohio, Oregon, Hawaii, New Mexico and West Virginia and many roles can be based internationally.
For locations outside of the US and Ireland, the employment contracts are powered by Remote.com (all Shippo perks still apply - including equity!). What we want to emphasize is that you can be successful at Shippo regardless of locatio