Senior Data Scientist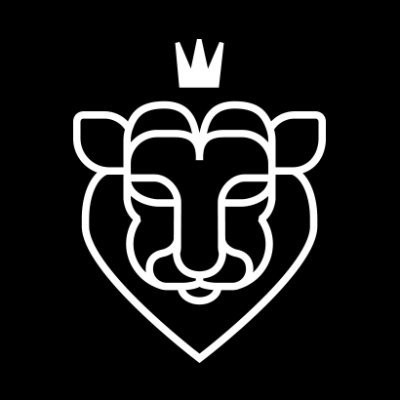 Styleseat
Data Science
United States · Remote
Posted on Monday, September 5, 2022
Senior Data Scientist
100% Remote (U.S. Based Only, Select States - See Below)
About the role
We are a collaborative team focused on developing innovative data driven insights and experiences for our users. This is an extremely exciting time for Data Science at StyleSeat as we are refocusing our efforts on agile model development and enhanced search experiences. Our work will have an impact and add value to multiple domains, from engineering, marketing, and product, to the executive team.
What you'll do
Main Responsibilities:
We are looking for a driven Senior Data Scientist with software engineering experience to help take the StyleSeat experience to the next level of intelligence and joy. This role will work on core machine learning algorithms and systems that are part of our ability to understand the behavior and goals of our professional and client communities and build outstanding products - in short, these models help our clients feel their best and enable our pros to grow their business. It will involve a wide variety of skills and innovation and is an unusual opportunity that sits at the cutting-edge of various engineering disciplines, and the work will have a huge impact on hundreds of millions of users across the US.
Some year 1 deliverables:
Innovative models processing time-series, text, and/or images.

Integrated MLOps support for new & existing models (working with data engineering).

Periodic analysis to identify new areas where models can have a significant impact.
Who you are
Successful candidates can come from a variety of backgrounds, yet here are some of the critical experiences we're looking for
5+ years of experience working in a production environment

Experience with the Python data science stack (numpy, scipy, matplotlib, pandas, scikit-learn, TensorFlow,

Solr, Lucene, Elastic, ElasticSearch, Kibana, etc)

Experience in SQL

Experience designing, training, tuning, deploying and maintaining custom machine learning models

Comfortable owning and guiding machine learning projects from conception through research, development and production deployment
Nice-to-Haves
Experience working cross-functionally with other business units such as engineering, product, and marketing

Ability to explain and present machine learning concepts to both a technical and non-technical audience
Experience identifying opportunities in Product that would benefit from more intelligent systems
Experience transferring machine learning solutions to engineers on product teams
Experience with AWS services (SageMaker, S3, etc.)
Advance coursework/research in machine learning and/or search
Salary Range
Our job titles may span more than one career level. The career level we are targeting for this role has a base pay between $160,100 and $200,100. The actual base pay is dependent upon many factors, such as: training, transferable skills, work experience, business needs and market demands. Base pay ranges are subject to change and may be modified in the future.
Who we are
StyleSeat offers a thoughtfully designed platform for personal service professionals to manage their business by increasing their clientele and easily process payments. We are proud to support entrepreneurs by powering over 200 million personal care appointments totalling over $12B in transactions. We are dedicated to building technology and experiences that deepen relationships between Clients and Professionals.
Our Culture
At StyleSeat, our team is committed to fostering a positive and inclusive work environment. We respect and value the unique perspectives, experiences, and skills of our team members and work to create opportunities for all to grow and succeed.
StyleSeat has embraced our journey in becoming a fully-remote, distributed workforce. While this can present challenges for maintaining team connections, our strong company culture is a top priority and something we are very proud of.
Regular virtual company wide events and celebrations

Monthly perks to enhance your overall wellness and work from home experience

Support work/life balance by offering generous paid time off & holidays
We currently only have business entities established in the below list of States and, thus are unable to consider candidates who live in States not on this list for the time being. **Applicants must be authorized to work for ANY employer in the U.S. We are unable to sponsor or take over sponsorship of an employment Visa at this time.
* Arizona
* Alabama
* California
* Colorado
* Florida
* Georgia
* Illinois
* Indiana
* Massachusetts
* Maryland
* Michigan
* Nebraska
* North Carolina
* New Hampshire
* New York
* Ohio
* Oklahoma
* Oregon
* Pennsylvania
* Utah
* Virginia
* Washington