VP of Marketing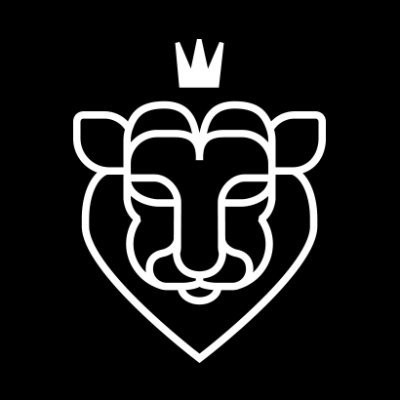 Styleseat
Marketing & Communications
United States · Remote
Posted on Thursday, May 4, 2023
VP of Marketing
100% Remote (U.S. Based Only, Select States - See Below)
About the role
The VP of Marketing is responsible for developing and implementing the overall marketing strategy for our marketplace business. This work includes creating and managing marketing campaigns, developing content and messaging consistent with business objectives, and leading a targeted demand-generation strategy. This role is equal parts art and science blending the need for a rigorous data-oriented, test-and-learn approach with an eye for design and understanding brand expression's strategic importance.
Reporting to the CEO, the VP of Marketing will play a critical part in architecting how we communicate with and grow our community. This person will be responsible for assessing and scaling the marketing team and initiatives.
What you'll do
Main Responsibilities
Develop a comprehensive marketing strategy that drives customer acquisition, retention, and engagement.

Responsible for the design, implementation, execution, and measurement of demand-generation initiatives, tactics, and campaigns.

Optimize acquisition costs by optimizing and automating the customer acquisition funnel and monitoring ROI on all marketing channels

Continuously evaluate the performance and ROI of campaigns, adjusting tactics and strategy accordingly to optimize the budget.

Create and manage marketing campaigns across various channels, including email, social, SEM, SEO, content, display, influencer, and more, with a focus on acquiring customers on both sides of the marketplace

Identify and optimize new marketing channels such as referral programs, affiliate, and influencer marketing.

Understanding how to market to both sides of our community, and grow pro and client engagement simultaneously

Provide an overall strategy and leadership for the marketing team and roadmap

Hiring, leading, and developing a marketing team capable of balancing testing new channels with scaling existing channels efficiently

Own the marketing P&L to grow our community while maintaining favorable unit economics
Who you are
Successful candidates can come from a variety of backgrounds, yet here are some essential and nice-to-have experiences we're looking for:
Experienced Skillset
Proven experience as a VP or Head of Marketing or similar position in a high-growth company or startup environment

Success in developing and implementing marketing strategies to drive user acquisition, retention, and adoption.

Track record of creating marketing programs that have delivered meaningful business results

Expert-level understanding of digital marketing channels: SEO, SEM, content marketing, email marketing, social media, and paid advertising

An established understanding of marketplace dynamics and how to scale them

Strong quantitative background to support data-informed decision making

Hands-on, with a sense of urgency, fosters a high-energy environment that values rapid delivery

Ability to hire, motivate and energize the very best talent

Strong listener who can simplify and communicate complexity to ensure deep understanding and alignment

Excellent communication and presentation skills, with the ability to present complex ideas and strategies to both technical and non-technical audiences

Experience working with marketing analytics tools such as Google Analytics, looker
Nice-to-have Skillset
Experience in a B2B2C marketplace industry

Experience with product marketing, go-to-market strategies, and product launches
Salary Range
Our job titles may span more than one career level. The career level we are targeting for this role has a base pay between $250,000 and $300,000. The actual base pay is dependent upon many factors, such as: training, transferable skills, work experience, business needs and market demands. Base pay ranges are subject to change and may be modified in the future.
About Us
StyleSeat offers a thoughtfully designed platform for personal service professionals to manage their business by increasing their clientele and easily process payments. We are proud to support entrepreneurs by powering over 200 million personal care appointments totaling over $12B in transactions. We are dedicated to building technology and experiences that deepen relationships between Clients and Professionals.
StyleSeat has become a fully-remote, distributed workforce - however, we currently only have business entities established in the below list of States and, thus are unable to consider candidates who live in States not on this list for the time being.
* Arizona
* Alabama
* California
* Colorado
* Florida
* Georgia
* Illinois
* Indiana
* Massachusetts
* Maryland
* Michigan
* Nebraska
* North Carolina
* New Hampshire
* New York
* Ohio
* Oklahoma
* Oregon
* Pennsylvania
* Utah
* Virginia
* Washington