Director Quality Assurance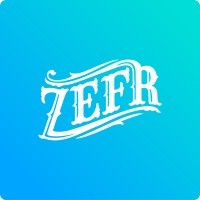 ZEFR
Quality Assurance
marina del rey, ca, usa
Posted on Thursday, August 10, 2023
What you'll do:
Zefr is seeking a highly skilled and motivated individual to join our team as the Director of Quality Assurance (QA). As the Director of QA, you will be responsible for overseeing and managing all aspects of our quality assurance process to ensure that our products and services meet the highest standards of excellence. You will play a crucial role in driving continuous improvement, implementing best practices, and fostering a culture of quality throughout the organization.
Responsibilities:
Leadership and Strategy:

Develop and implement a comprehensive QA strategy aligned with the company's overall goals and objectives.

Provide strategic direction and vision for the QA team and align it with the product development roadmap.

Collaborate with cross-functional teams to integrate QA practices into the development lifecycle.
Team Management:

Lead and mentor a team of QA professionals, fostering a collaborative and high-performance culture.

Define roles, responsibilities, and goals for team members and conduct performance evaluations.

Identify and address skill gaps through training and professional development initiatives.
Quality Assurance Process:

Establish and maintain quality assurance processes, methodologies, and standards.

Monitor the entire QA process, from test planning to defect tracking and resolution.

Drive the implementation of automated testing frameworks and tools to streamline testing efforts.
Test Planning and Execution:

Develop comprehensive test plans based on product specifications and requirements.

Oversee the execution of various testing types, including functional, regression, performance, data, and security testing.

Ensure timely and accurate reporting of test results to stakeholders.
Quality Metrics and Reporting:

Define key performance indicators (KPIs) to measure QA effectiveness and efficiency.

Generate regular reports on QA metrics and communicate results to senior management.

Use data-driven insights to identify areas for improvement and take corrective actions.
Risk Management:

Identify potential risks and issues that may impact product quality and devise risk mitigation strategies.

Collaborate with development and product teams to resolve critical issues promptly.
Compliance and Standards:

Ensure compliance with industry standards, regulatory requirements, and company policies.

Stay up-to-date with QA trends, tools, and technologies, and implement best practices.
What we're looking for:
Bachelor's or Master degree in Computer Science, Engineering, or a related field (more advanced degree is preferred).

Proven experience (at least 10-12 years) in quality assurance and testing, including 5 years in a leadership role.

Strong understanding of QA methodologies, test automation, and continuous integration/continuous deployment (CI/CD).

Experience with various testing tools and frameworks, such as Playwright, Pytest, etc.

Demonstrated success in implementing quality assurance processes in an agile development environment.

Excellent analytical, problem-solving, and decision-making skills.

Outstanding communication and interpersonal abilities, with the capacity to work effectively with diverse teams and stakeholders.

A passion for quality and a proactive mindset to drive continuous improvement.
As the Director of QA, you will have the opportunity to lead and further develop a talented team in ensuring the delivery of high-quality products and contribute significantly to the success of our organization. If you are passionate about excellence and possess the necessary skills and experience, we encourage you to apply and be a part of our dynamic and innovative team.
About Zefr:
Zefr is the global leader in brand suitability targeting and measurement across the world's largest platforms. Zefr's technology is helping to power the age of responsible marketing by putting advertisers in control of their content adjacencies based on their own unique brand safety and suitability preferences, mapped to the Global Alliance of Responsible Media's (GARM) industry standards. As an official YouTube Measurement Program Partner, Meta for Business Partner, and TikTok for Business Partner, the company leverages patented machine learning and AI technology (Cognition AI) to offer brands and agencies more precise and transparent brand safety and suitability activation and measurement solutions on scaled platforms. Zefr prioritizes the quality of its sprawling data assets above all else, as it affects the precision of our products. The company is headquartered in Los Angeles, California, with additional locations across the globe.
Zefr is an equal opportunity employer that embraces diversity and inclusion in the workplace. We are committed to building a team that represents a variety of backgrounds, skills, and perspectives because we know this only makes us better. We strongly encourage women, persons of color, LGBTQIA+ individuals, persons with disabilities, members of ethnic minorities, foreign-born residents, and veterans to apply even if you do not meet 100% of the qualifications.
Benefits (for US based employees):
Flexible PTO

Medical, dental, and vision insurance with FSA options

Company-paid life insurance

Paid parental leave

401(k) with company match

Professional development opportunities

14 paid holidays off

In-office, hybrid, and fully-remote work options available

Shorter work days every other Friday

In-office lunches and lots of free food

Optional in-person and virtual events (we like to celebrate!)
Compensation (for US based employees):
The anticipated base salary for this position is between $165,000 and $185,000. Within the range, individual pay is determined by factors such as job-related skills, experience, and relevant education or training. If your compensation expectations fall outside of this range, it may still be worth having a conversation.