Sr. Product Manager- Supplier Networks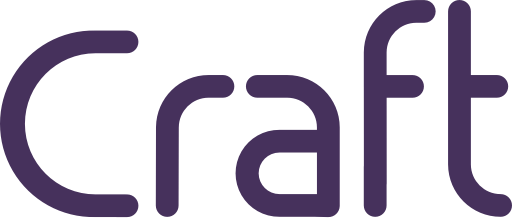 Craft
Product
San Francisco, CA, USA
Posted on Thursday, May 11, 2023
About Craft:
Craft is a supplier intelligence company helping organizations accelerate data-informed business decisions. Our unique, proprietary data platform tracks thousands of real-time signals across millions of companies globally, delivering best in class monitoring and insight into global supply chains, among other company cohorts.
Our clients, including Fortune 100 companies, government and military agencies, SMEs, asset management groups, and others, use our technology for supply chain intelligence, market intelligence and related use cases, engaging in 5, 6 and 7-figure multi-year recurring revenue contracts. Through our modular, secure, customizable portal, our clients can monitor any company they are working with and drive critical actions in real-time.
We are a well-funded technology company with leading investors including Greycroft, Uncork, High Alpha, ServiceNow Ventures, Sam Palmisano, Freddy Kerrest, but are not your typical data or SaaS startup. Our CEO is a seasoned entrepreneur and Juilliard-trained cellist. The Craft team is globally distributed with headquarters in San Francisco and an office in London. We have team members across North America, Canada, and Europe. We are looking for innovative and driven people who are passionate about building delightful software to join our rapidly growing team!
A Note to Candidates:
We are an equal opportunity employer who values and encourages diversity, equity and belonging at our company. We do not discriminate on the basis of race, religion, color, national origin, gender, sexual orientation, age, marital status, veteran status, caste, or disability status.
About the Role:
As a member of Craft product team you will be part of a tight-knit global team that leans on each other to discover intelligence challenges, build scalable solutions and harness best practices to execute our own data-informed vision.
What You'll do:
Join our efforts in unlocking the value of supplier data through strategic data integrations, visualizations delivering valued business use cases that end users trust.
You will work to understand and explore the needs of category managers, procurement professionals, our sales engineers, business analysts, data scientists, and product squads
You will partner with business stakeholders on crafting a roadmap that delivers value regularly
You will also dive in to Craft's data lake to use common services that provides our end-users with deep context on their suppliers
You will lead projects in an agile way, work to transform ambiguous asks to structured requirements, and become a trusted partner with business team
What We're Looking For:
6+ years of experience in SaaS, data products risk assessment
Strong sense of customer compassion to care deeply about customer problems and user experience
Collaborative, with strong communication skills to translate sophisticated technical products and features into simple concepts and presentations
Ability to make data-based and strategic business decisions driven by value, including making reasoned decisions in the face of uncertainty or imperfect data
Excellent written and interpersonal communication skills characterized by visibility and conciseness with the ability to efficiently work with internal and external partners, including executive leadership
Proven reputation as a highly credible and collaborative partner to business leaders, engineering, and product management teams
A relentless problem solver and out of the box thinker with a proven track record of driving business results
Comfortable in a high-growth, dynamic, fast-paced and agile environment
Excellent verbal and written communication skills and the ability to work well with executives and to collaborate cross-functionally and lead through influence across functional and organizational lines
What We Offer:
Competitive Salary starting at $168,000 USD/Year. This starting number can be increased based on levels of expertise, location, cost of living, taxes, market experience, etc.
Equity at a well-funded, fast-growing startup
Unlimited Vacation time so you can take what you need, when you need it
Option to work 100% Remote or out of our San Francisco Office
99% Covered Health + Dental + Vision insurance for employees and dependents
401K through Human Interest with options to invest how you want it
$200 Monthly Wellness/Learning stipend (Gym memberships, meals, snacks, books, classes, conferences, etc.)
$1,000 Workstation Allowance (standing desk, chair, monitor, etc)